Academic Highlights from KHS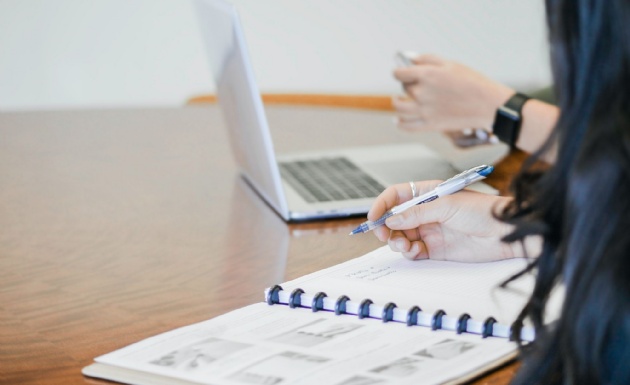 Dr Burley, Deputy Head (Academic) at King's High School, has chosen his academic highlights from the first week of term.
Maths
A Year 11 Mathematics group have organised themselves into groups and have joined Mrs Topping for an interactive revision quiz on Microsoft Teams
A Year 7 Mathematics group have shared stories of their Easter holiday, and laughed along with Mr Wild as he recounted his experience of eating an Easter egg which was over a year old during one of his lesson videos. They have been tackling new ways of solving ratio problems as well as completing revision quizzes to brush up on their algebra in anticipation of the summer assessments.
A Year 9 Mathematics group have been enjoying Miss Birbeck's lesson videos and have been practising their skills in a live Mathematical Bingo game via Microsoft Teams.
Biology
Year 10 Biology students are making outstanding progress through their IGCSE course, most recently studying how farmers' use of pesticides, biological controls, and fertilisers is helping to keep the country fed at this time.
In the Lower Sixth, Biology students continue to develop their understanding of evolution and ecology. Practical work has been replaced with digital labs. Due to the availability of open-access databases storing genomic data, some students have been able to use a suite of bioinformatic tools to put theory into practise and investigate phylogenetic relationships between numerous species. Meanwhile, others have worked in partnership with the Field Studies Council to investigate the abundance and distribution of marine species across the rocky shores of the Isle of Cumbrae.
Religion and Philosophy
Year 8 RP students have been applying their understanding of Islam to create a strategy to tackle Islamophobia in the UK. Many have focused on discussing the importance of charity in Islam, the reasons some Muslim women choose to wear a hijab and the importance of prayer in Islam as part of their projects. The quality of work has been exemplary, with students creating lessons for schools, blogs, songs, raps and even TikTok videos. Year 8 students are now moving on to studying Hinduism. They have been exploring how the history of Hinduism has shaped and affected the beliefs and practices of the religion today.
Year 10 RP students have been debating the morality of abortion in conjunction with their work on issues relating to the value of human and animal life. They have been exploring and analysing pro-life and pro-choice arguments to enable them to critically evaluate the issue. They have subsequently applied their understanding of Buddhism and Christianity to the topic of abortion.
Having explored a range of issues relating to the morality and efficacy of punishment in our justice system, year 9 RP students composed an essay evaluating the efficacy of prisons in the UK. They were able to assess this in conjunction with their understanding of key issues including the causes of crime, other methods of punishment and the overall aims of punishment that they have