Bertie Joins the Champions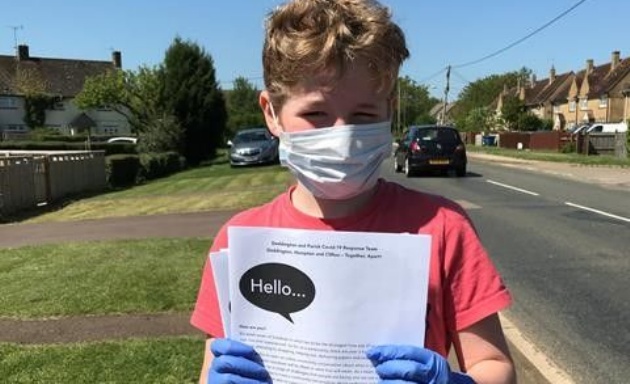 Warwick School pupil Bertie joined his father and a team of 'Champions' supporting the villagers of Deddington.
The Champions split the village into 10 areas (each of around 200 people) with each team responsible for looking after all the folk in their area. This involves delivering food and medicines, delivering supplies from Banbury and generally looking after any families that are self-isolating. The team also produce a weekly newsletter which is emailed or physically posted to every house in the village to ensure everyone is kept in touch. Bertie helped his father by delivering newsletters to their 'patch' of around 200 houses and by collecting and delivering supplies to those in need.