Online Learning Poem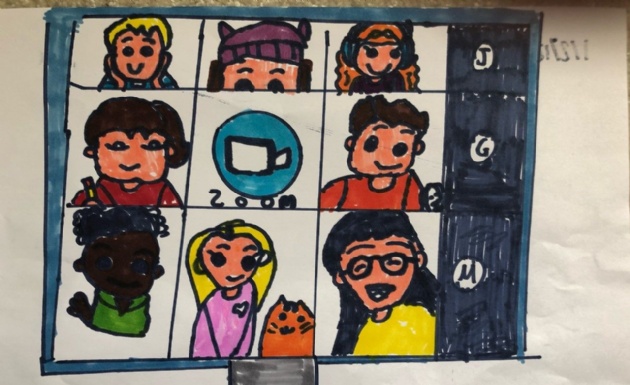 After drawing this brilliant picture of online learning, Grace, in 4LG at Warwick Prep, was inspired to write this wonderful poem:
Schooling was about to start,
When Boris said no and broke our hearts
Home schooling now was our new norm,
At least the school run won't be a storm
My Mums fed up of hearing "I want a snack"
And now both parents have to keep me on track.
Mrs Griggs makes our team calls fun,
But after all these snacks, I know I'll weigh a ton!
Every Friday is still spelling test day,
I was really hoping that would just go away!
I was really looking forward to Mrs Charl's science club
I have missed our dinner ladies, dining hall and tasty grub.
Our doctors and nurses are doing their very best,
Even through all their trials and stress
I miss my friends and the playground cheer
​I think when I step through those school gates I might even shed a tear!