From Creative Writing to HIIT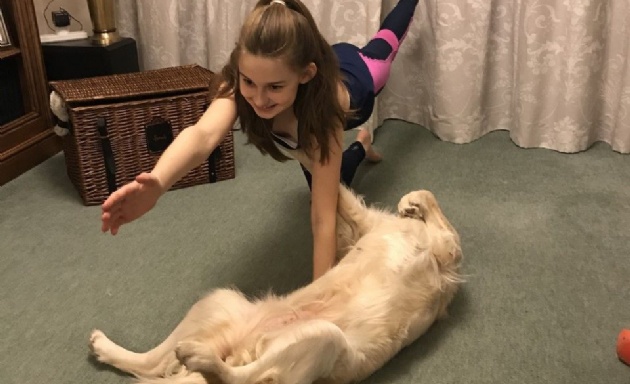 Our rich co-curricular programme at King's High is in full swing: today alone, aside from our Friday Activity Programme, there are fifteen groups and activities running from Creative Writing to Universal Justice. Here's Maddie with guide dog puppy, Clara taking part in our HIIT session!
Staff have shared their enthusiasms this week in sessions ranging from book club and drama, to knit and natter to yoga. Many teachers have tried to encourage time away from the screen with scavenger hunts, 'rest and relaxation' half hours along with sporting challenges. We enjoyed reading the work from the Landor Journalism Club with ideas for our third lockdown, and Annie in Year 7 has devised an A to Z gratitude game.
Students have also been busy creating crafts to be sent to local nursing homes and the patients in the Leamington Rehabilitation Hospital. Next week, students will write cards for old girls who may isolated, and former members of staff. What an amazing community we have.