Creating Masterpieces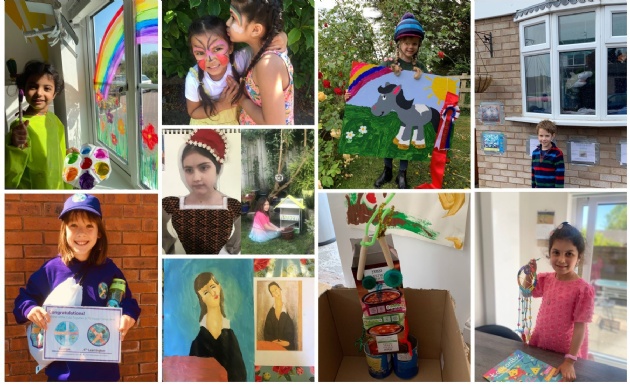 It has been wonderful to see all the amazing masterpieces Warwick Prep children have been creating, including dreamcatchers, robots, face painting and a rainbrow window display.
Well done to Georgia, in 5KC, who won the camp badge design competition for Warwickshire Cubs Together 2020. Her badge will be used on all the merchandise and camp badges!
Lottie painted a brilliant picture of Pepper, her favourite pony at her local riding school. She painted the picture for her show and tell and also entered it at the riding school's competition, winning first prize!
Dougie, in Year 2, created an aquarium in the front window of his house, as part of the Hampton Magna Zoo trail. He researched and presented 5 facts about Hammerhead Sharks, Squids and Gold fish!
Tia in 4LG, has created a Tudor portrait as part of her history work. She has also built a bug hotel in her garden!