Community Spirit in Adversity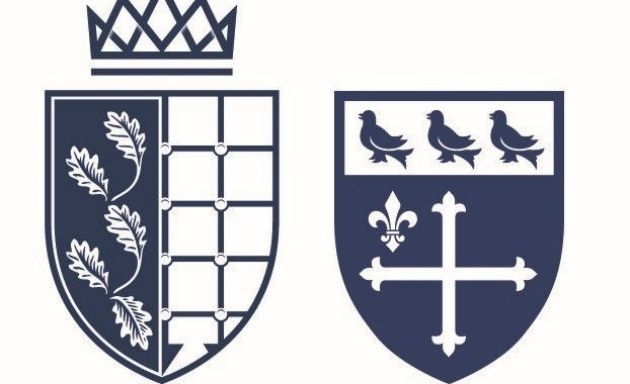 I am sure we would all agree that we are living in very demanding times, particularly with the experience of 'lockdown' and all the challenges that involves.
The vast majority of the Warwick School Foundation students are now at home, and studying remotely; a new experience not only for them, but also their teachers. Parents are trying to keep life as normal as possible. This is not always easy, and everyone is having to learn new skills very quickly.
As with all change, we can play to our strengths; strengths and optimism that I am sure we have all seen - whether showing our united appreciation for our fabulous NHS at the Thursday evening doorstep clap, our children painting rainbows to display in their windows, or just chatting to neighbours we may never have spoken to before, or in hundreds of other amazing ways. The Foundation Family has stepped up too, playing its central role to Warwick life, and is showing an incredible, leading community spirit.
I help out in my own way by running a weekly collection of food and household essentials for the Women's Refuges across the County. Last week, not only were the residents of Hatton Park and my local community extremely generous, but also the volunteers of the Warwickshire Search and Rescue -we were able to provide the necessary supplies. This is a huge team effort, and we will be doing this again,once a fortnight. Any support will be always gratefully received.
As an 'old' girl of Kings High and now a Foundation Governor, I have had a life-time relationship with the School. A sense of duty and service to others is in my DNA, thinking about what I can do for others, particularly those who have not had the advantages that I have had. From all that I have seen over the last few weeks, our Foundation community has shown that these values remain at its core, and that pupils, staff and parents continue to make a difference to people's lives – something we can all be very proud of. I am looking forward to hearing about the many different ways, big and small, in which so many have made such an impact.
In the meantime, I would like to thank everyone for all the great work which is going on. Once this is all over, I look forward to us being together again and being able to get back to normal. I for one am excited about the future of our great Foundation and what it stands for, but most of all, I will be remembering the difference the Foundation community has made to other people's lives over this troubling time.
Clare Sawdon, Deputy Lieutenant
High Sheriff of Warwickshire, 2018-19