Pepys Project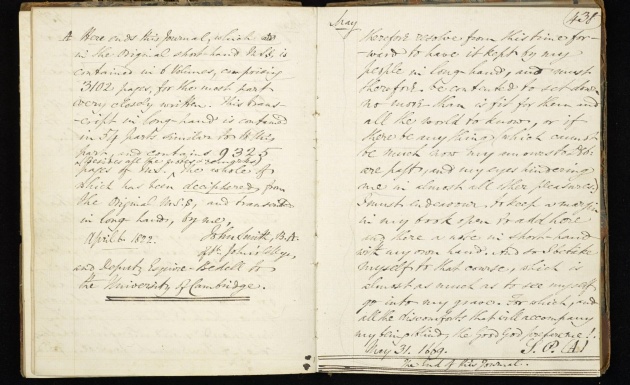 The King's High Pepys Project, which is being run by the History Department, gathers the stories and insights of our community and is going to be used to build a 'living history' document that we hope will be read by future generations.
Inspire by Samuel Pepys, the legendary eighteenth century diarist, the remit for the project simple: students, parents and staff write in to tell us about their daily experiences of the lockdown. Reflections can be silly, profound, and everything in between!
Here are some extracts to give you a sense of the range of entries we are receiving:
"The space station was truly amazing tonight with the fantastically clear skies we are now experiencing. Look out for it on 'spot the station."
"My mother is such an embarrassment: what on earth is she doing with those saucepan lids! Now she is banging them together. Slowly lights go on in doorways and people arrive on their doorstep. Sounds of clapping appear from all around me and suddenly my mother seems less of an embarrassment and more of a call to arms."
"My mum told me that she had, like most others in her village, stood outside her back door at 8pm and clapped for one minute to show support for the NHS. She said it was really moving to hear others joining in and celebrating the frontline workers in our community, echoing around the night. Thank goodness we live in an age when large ideas like this can be communicated and orchestrated through phones, tv and computers so successfully. It's lovely to be able to do something that feels connected when so much of our liberty to be in social contact is currently restricted."
"Today I chat to my Year 11s via our first webinar, it was so lovely to hear from them as I miss our lessons – they are such a wonderful group. I also chat to my fabulous Lower Sixth class and look at their work via OneNote – they appear to be doing well with our new way of working. This afternoon I have a double free and really need to exercise so I venture into our garden and begin chopping down a very old plant which needed some attention! The sun continues to shine today and so this afternoon was a lovely balance for me – and it certainly enabled me to leave my static position in the kitchen! We also visited our elderly neighbour this evening who needed a little help. Another busy day."
"Had a great time today. I worked in my shed - adapting little drawers that had once been part of a Welsh Dresser into posh desk accessories. I added a veneer of mahogany that had been given to me by Mr Walker & Mr P. - just some scraps & bits & pieces left over - I like working with wood! I sanded them down & then stained & varnished the drawers and they look great! I feel I have achieved something - not a lot… but something worth doing."
We warmly encourage all members of the King's High family to be in touch with their our reflections, descriptions and stories.
Mrs C Wellman
Head of History and Politics