Chocolate Lava Cake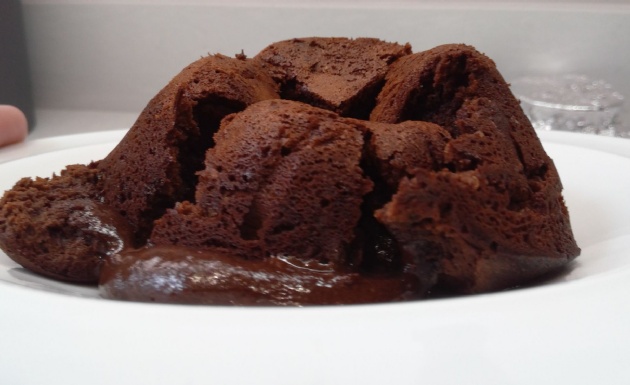 Last Friday the Warwick School Cooking and Baking club made these delicious chocolate lava cakes. We hope you all enjoyed eating them! If you would like to have a go at making them yourself, please scroll down for the recipe. Thank you to Dr Tudge for sharing it with us!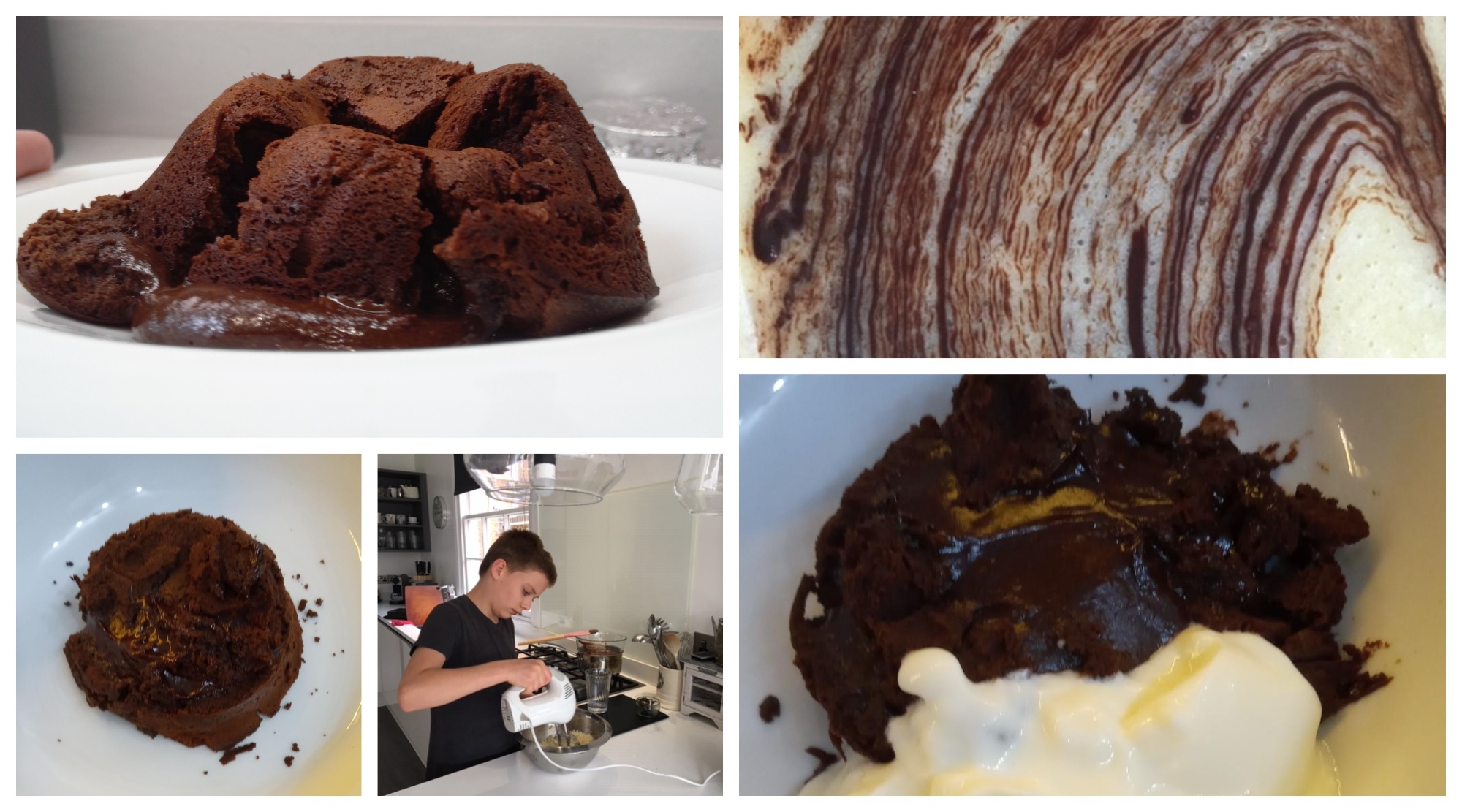 Molten chocolate cakes
Serves 6
If you haven't got the butter out of the fridge, get it out, first!
These scrumptious cakes are easy to make! You can make the mixture and keep it in the fridge for a few hours or overnight before you want to bake and eat them.
Unless you are making the mixture in advance, you may want to preheat your oven to 200oC/gas mark 6. With a fan oven you don't need to do this until just before you are ready to bake! Put a baking sheet/tray into the oven before you heat it, unless you are using a muffin tray.
Ingredients
50g soft unsalted butter, plus some for greasing the moulds
350g dark chocolate
150g caster sugar
4 large eggs
A pinch of salt
1tsp vanilla extract
50g plain (or Italian00) flour
Baking parchment (or grease proof paper)
I know flour has been a bit of an issue for some, recently. However, I know 2 shops that have reliably had some: Core and Zero, both in Leamington. Morrisons has also had a good supply.
If you don't want to get unsalted butter just for these you could use slightly salted and not put salt in the eggs later. You could use margarine, too, but I find butter gives a better result.
Essential equipment
6 individual pudding moulds. If you don't have these you could use oven proof cups/mugs/bowls. They need to have a fairly rounded bottom, so the cake can be turned out.
Break the chocolate up into small pieces and put it into a heat proof bowl. Melt the chocolate on a waterbath or in the microwave. I like doing it the old fashioned way, with a waterbath, where I rest a bowl with the chocolate on top of a saucepan with hot/boiling water. Do not overheat your chocolate. Once the water boild turn the heat off and leave the chocolate to melt. If you leave it in the microwave too long it way burn. Either way requires frequent stirring.
While you wait you can prepare your tins: Fold your baking parchment (or grease proof paper) in half. Lay 3 of your moulds upside down on the paper and draw around them with a pencil. Cut out 6 circles. If you use muffin trays you need to be inventive here – I hope you kept the packaging to aid making a stencil.
Grease your tins with butter and press the baking paper discs into their bases.
Use a hand mixer or whisk to cream together the butter and sugar. Then add the eggs one by one and beat all together with vanilla and a little bit of salt (unless you have used salted butter).
Add the flour slowly and make sure it combines smoothly with the rest.
Before adding the chocolate make sure it has no lumps and has cooled a little. If you can touch the bowl comfortably this should be fine. Just pour it all in and mix until it's smooth.
Check that you have put a baking tray/sheet into the oven if you want to cook your cake straight away. Preheat oven (see 2.)
Divide the batter between 6 moulds. Take the hot baking tray out (use oven gloves or similar) and put it down on the hob or other heat proof surface. (I.e. don't ty do do this in mid air.) Arrange the moulds on top. As soon as you can place it back into the oven.
Cook for 10-12 minutes. My moulds need 12. If you cook them from fridge cold they will need 14.
You need to tip the cakes out as soon as you take them out of the oven. Make sure you have some space prepared to do this, e.g. small plates or bowls to serve them on. They are going to be VERY HOT so please make sure you ask for some assistance here. You must use oven gloves or similar!
Finally carefully peel off the baking paper. Serve with whipped cream, fresh cream, crème fraiche, custard, ice cream – or just as they are!
Enjoy! 😊