Creative Thinking Day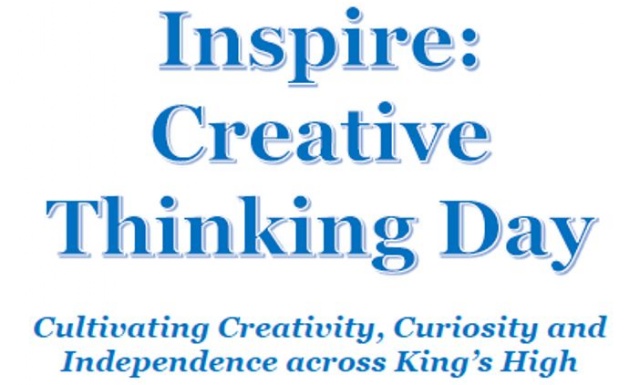 On Friday 12 June, students from across all year-groups at King's High took part in a creative thinking day, with a host of activities to engage in.
Years 7, 8 and 9 completed projects on the Vitruvian Man, Amazing Mazes, SCAMPER design, and Rubbish Science, including some incredible homemade, home-built ideas. Years 10 and 11 wowed us with their independent project ideas, ranging from focuses on AI to free will to the reliability of memory, and hundreds more besides. Upper Sixth continued their work preparing for courses they will start after their A Levels, showing off their independent skills and ability to hone high-level interests of their own. We continue to emphasize the importance of creative thinking in every part of school life, from classroom learning to enrichment projects, to thinking about how we can be our best as a school community. Our congratulations go out to our students for showing such curiosity and creativity during the week gone by and over the past few months.
Here some examples of their work:
Evie-Mae made a bin out of an old shoebox, recycled bottles, old strepsil packets and some paper to create Connie the Rubbish Monster.