Walking to Wellbeing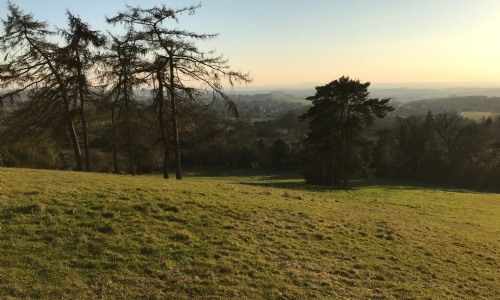 As a regular walker both prior to and during lockdown, it has been pleasing to see how many more families are using the daily hour of exercise to head out and explore their surrounding countryside.
At this time of the year, there is something wonderfully uplifting about being out and about. The trees and fields are changing every day; heavy rain is followed by a surge of new growth as fields and hedgerows spring to life.
In our busier lives before lockdown, we rarely had chance to see these things up close day after day. Walking allows opportunities to get lost in thought, to notice small details, to make contact with the earth and to marvel in the beauty of the countryside so close to home. As families, walking provides the best chance to talk about issues, to exchange thoughts and to spend quality time together. The process of walking seems to encourage chat and discussion, but also opportunities to share silence and to experience awe and wonder.
As with many solutions to modern day issues and pressures, the answers are often found in the classics. The Latin phrase 'solvitur ambulando', loosely translates as 'it is solved by walking'. Whatever the issues we face, the chance to walk away from issues, to digitally detox, helps us see the world and our problems in context. You will never come back from a walk feeling worse or more stressed.
Today's children are so busy with their clubs, homework and activities, they often have little contact with nature beyond their gardens. Children today may be able to tell us about dwindling rainforests, acid rain and the effects of global warming, but in many instances, children's understanding of nature is in the abstract. Nature inspires creativity in a child by demanding visualisation and the full use of the senses. Regular walks in the countryside provide not only an opportunity to exercise, but also to take stock of the fact that whilst our lives remain in lockdown, nature continues and flourishes. It provides reassurance that our lives will return to normal
My hope is that as we come through this process of lockdown, families will continue to seek the solace and joy of walking in the countryside. The 19th century Danish philosopher Soren Kierkegaard wrote, 'Above all, do not lose your desire to walk: Every day I walk myself to a state of well-being and walk away from any illness; I have walked myself into my best thoughts and know of no thought so burdensome that one cannot walk away from it'. Whilst I cannot promise walking will solve every issue or alleviate every concern, the act of regular walking will help sustain and inspire us in these difficult times and beyond.
Mr Hymer