Dressage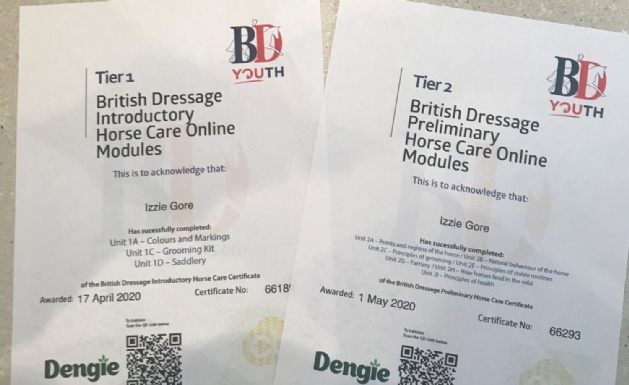 Izzie (Y10) from King's High School has been busy completing Tier 2 of her British Dressage Horse Care Programme inbetween her studies.
This is an online learning programme that is a requirement for all British Dressage Youth members to have to complete to be able to attend or train at any events. She has completed the online learning for Tier 1 and Tier 2 (there are 5 in total) and is continuing with the next tier.

Izzie successfully submitted an application to King's High Association of Parents and Staff (KHAPS) for a Personal Achievement Award, and has used these funds to contribute towards the cost of her dressage training. The fund has also enabled her to extend her training plan, which has been created for her to complete over the next 4 weeks. The plan will focus on developing her pony's fitness levels and looking after both her and the pony's mental well-being, whilst so many activities they would normally enjoy whilst riding have been restricted.